Tested to the limit
At the Thule Test Center™ in Hillerstorp, Sweden, products go through extreme testing. Our roof rack systems are designed to carry your gear and fit your car as safely and securely as possible. Below are just a few examples of the many tests conducted.
Explore Thule test center
Crash tests
We conduct multiple crash tests at different speeds and weights to ensure the complete roof rack system transports your gear safely and protects the vehicle from damage.
Wear and tear simulations
Specialized tests that are used to evaluate the roof rack systems over time, to assess their durability and long-term performance.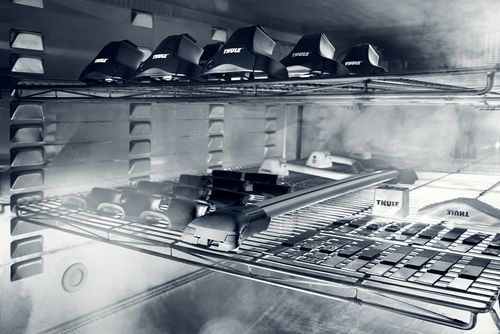 Exposure tests
To evaluate the performance of roof rack systems under conditions that might be encountered during use, we expose them to extreme heat, cold, damp, sunlight and chemicals.